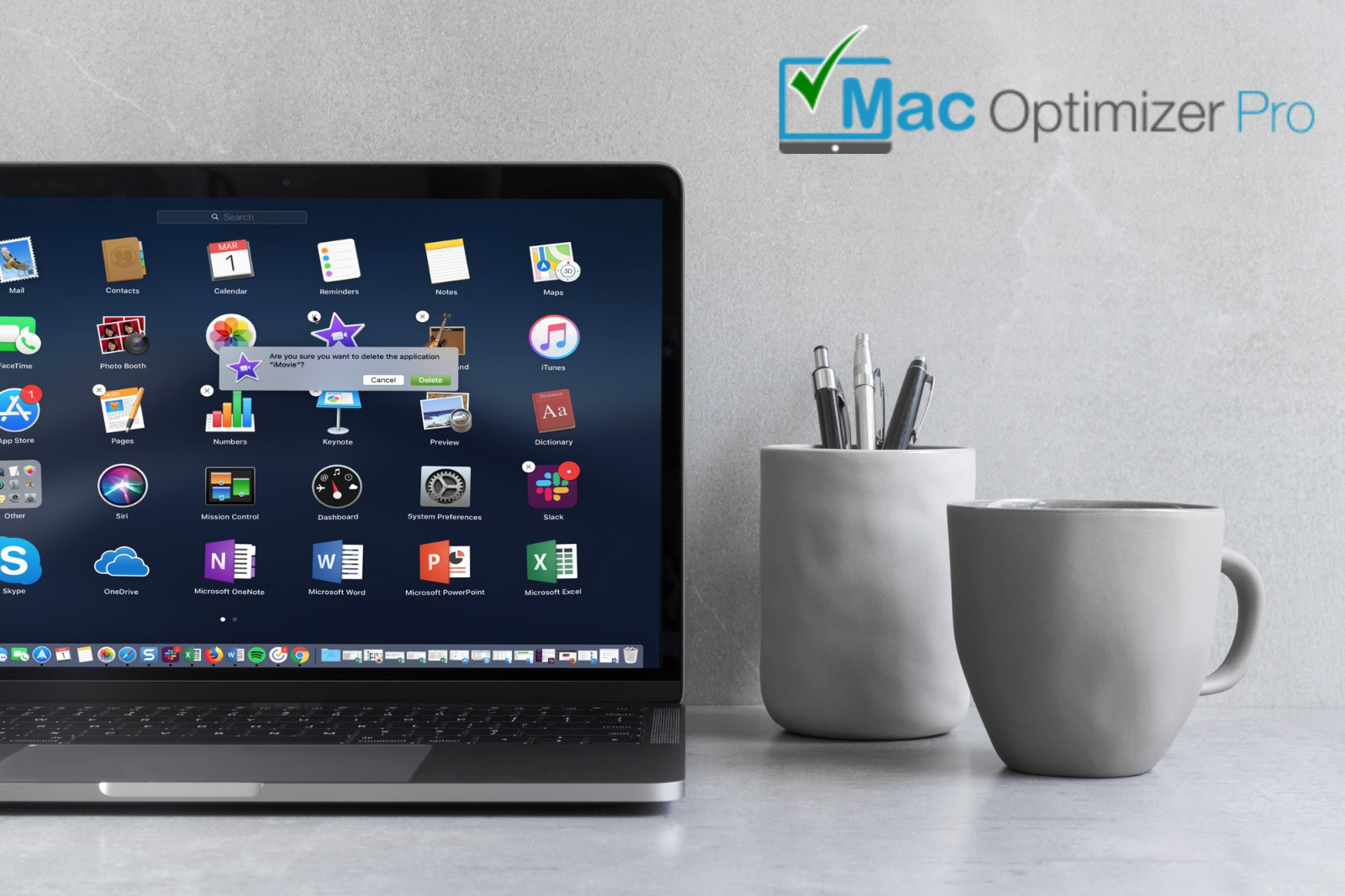 27 Dec

How to Uninstall Apps on Mac?

If you have some apps on your Mac that are no longer needed or you are running out of storage, there is no better option than to free up disc space on your machine by removing unwanted apps. You might be wondering how to uninstall apps on Mac. Well, deleting an app is not rocket science. In this post, we will give you a closer look at various methods that can be used to uninstall apps on Mac. Let's dig right in!
5 Methods to Uninstall Apps on Mac
There are various methods available that can help your Mac get rid of unnecessary apps and get some space to breathe. Let's walk through all the methods one by one and make you learn about the process of uninstalling apps on Mac.
Uninstall Apps on Mac using Trash
The simplest approach to remove apps from your Mac is to drag them to the Trash. However, to remove the apps permanently, below are the steps you need to follow:
Head toward the Trash Folder on your Mac.
Done? Now, locate the Empty button in the upper-right corner of the 'Finder' window.
Select the option saying 'Empty Trash'.
Note: If you are unable to empty trash, make sure no application (available in Trash) is running in the background.
That's all! This is how you can uninstall apps on Mac with the help of Trash.
Remove Apps on Mac with Launchpad
Launchpad on your Mac makes the process of finding and launching apps straightforward. You can organize your programs into folders, which is even better. Using Launchpad, you can uninstall programs that you have directly downloaded from the Apple Store. The following are the steps to be used for the process:
Find the Launchpad icon and select it by clicking on it.
Now, look for the app you want to uninstall.
As soon you find that the Unwanted Apps icon is shaking, click and hold the app you want to remove.
Complete the process by clicking the X option in the upper-left corner of the app's icon.
This is how Launchpad can help you uninstall apps from your Mac in a hassle-free manner.
Steps to Uninstall Apps on Mac using Finder
Finder is another way you can use to permanently delete apps from your Mac if the above two ways are not bringing you luck. Here are the steps to be followed:
Navigate to the Finder option and select the app you want to uninstall from your Apple machine.
Drag the app to 'Trash' or you can also select the option 'Move to Trash' by clicking on the app.
You might be asked to enter the username and password of the administrator account. So, do the needful.
In the Finder menu, click Empty Trash and you are good to go.
Note: After deleting apps using Finder or Launchpad, certain related files could still be present. Try the procedures below to completely remove applications.
Delete Mac Apps using Uninstaller
When you download third-party applications from the Internet, their installers are included. Because of their support and updated utilities, deleting these apps afterward is far more difficult. As a result, some third-party applications come with a self-destructing uninstaller that helps you delete any leftover files from your Mac when you remove them. Then you ought to:
Open Finder > Applications.
Once done, track down the third-party application that has a folder labeled Uninstall or
Click the folder to see the uninstaller.
Get started with the uninstallation process of the app by opening it.
With that, you might have learned how to clear disk space on Mac by deleting unwanted apps. Isn't it?
Uninstall Apps on Mac using Terminal
A great tool for gaining control of situations is 'Terminal'. You don't need to download and rely on a third-party app to complete the task; all you need to do is issue a command. Even if you've never used Terminal before, you can uninstall an app on Mac with a straightforward command.
Simply launch Terminal by selecting Applications > Utilities, then enter the command: sudo uninstall file://
Drag the app icon to the Terminal window next, and it will immediately enter the app's path.
Enter the password after hitting Enter, and Terminal will remove the application for you. If you experience any issues, make use of the command: sudo rm – rf
Drag the app into Terminal to enter the path after finishing the command with a single space, then hit Enter.
This is how you can uninstall apps on Mac using Terminal.
To Wrap it Up
It is expected that the different methods for removing Mac apps are now clear to you. Complete deletion of apps used to be a difficult task. However, applying the guidance from this post will make things simpler for you.
If even after uninstalling many apps, your Mac is still working slowly and you are looking to know how to speed up mac, click here.
How to Uninstall Apps on Mac – FAQs
Why am I unable to delete some apps from my Mac?
Some apps require administrator privileges to be deleted. If you have it and are still unable to uninstall an app from your Mac, it is likely that it is a preinstalled app and should remain there.
Is deleting an app on a Mac the same as uninstalling it?
These two are distinct because, whether you utilize native uninstallers or third-party programs, you still need to get rid of leftovers after deletion.
Why can't I remove some apps from my Mac?
On Mac, a notification that reads "The item 'app name' can't be moved to the trash while it's open" is one possible result of not removing an app. This occurs because the app, which is still active in the background, hasn't been entirely closed. So, close the same and try again.