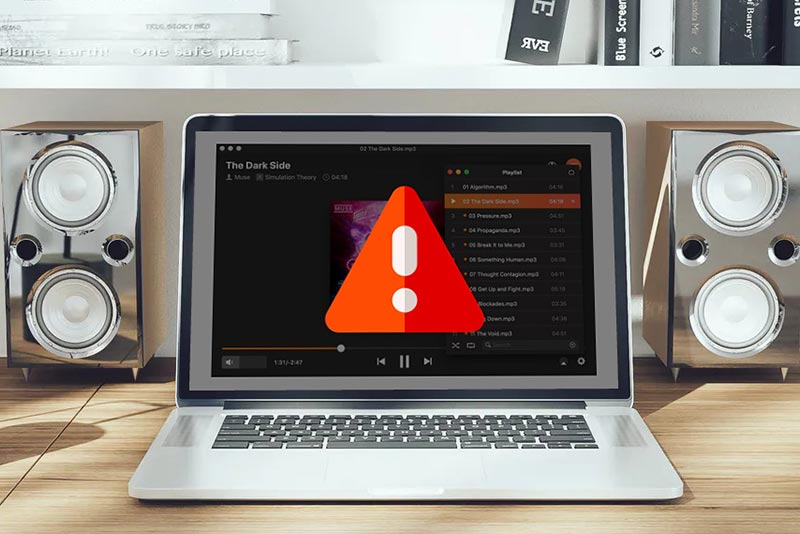 13 Jan

Mac Won't Recognize Stereo Speakers

External speakers enhance the audio output quality of your Mac or any computer for that matter. Improved voice quality can be used for a wide variety of purposes ranging from enjoying music to formal presentations and much more. But like any other device, external peripheral audio devices can also malfunction.  The audio issue can be an improper setup of device settings or an intermittent connection between the speakers and the Mac itself.
Initial Check-up
First, check and make sure that your speakers are properly plugged into the audio-out port. If you have powered speakers or speakers with amplifiers, make sure that they are connected to a power supply and switched on. If required, turn-on the speakers on and adjust the volume.
Go to Apple menu -> System Preferences, select Sound, and then click Output. If your Mac has only one audio port, select the Use audio port for the pop-up menu, -> select Sound Output. Make sure that your external speakers are selected.
If your speakers or headphones are connected to the USB port on your Mac or display, then Go to the Apple menu -> System Preferences -> click Sound -> click Output. Open System Information -> click USB (Hardware section of the sidebar), see if your speakers are listed, if they are not listed, try unplugging the speakers and then plugging them in again.
Troubleshooting internal settings
If your Mac's external speakers are not giving any audio output, make sure that the system volume is not muted or lowered to zero. Go to System Preferences -> select Sound and then move the Output Volume slider all the way to the right to raise the system volume to maximum. From the Sounds menu, you find out whether the external speakers are connected to you Mac or not OR your system has got them registered. Click the Play Sounds Effects Through drop-down menu and if any External Speakers are not listed there as an option, then your Mac has no connection with external speakers.
Clean Headphone Jack
If you connect external stereo speakers to your Mac through the headphone jack, make sure that the input jack is clean and not clogged with any debris. A headphone jack connects to your computer through metal contacts on the inside of the input and if these contacts are blocked by debris or maybe a piece of paper or some lint the jack will not be able to connect with your computer. Clean the input jack softly and connect the speakers again.
Bluetooth Troubleshooting
To check for Bluetooth connectivity click the Bluetooth icon on Mac's toolbar and it will display all currently connected Bluetooth devices. Bluetooth connectivity is used with wireless devices and does not need a cabled connection. A Bluetooth connection can be subject to the interference problems just like a regular Wi-Fi connection. Make sure that you don't have any obstructions between your computer, and speakers, and do not place solid objects between the Mac and the speakers.
NVRAM Reset
If all your above-listed steps do not resolve the issue, then it might be the case that your Mac is experiencing a software issue. There are a few steps you can take:
First, restart your Mac and retest the speakers.
If this does not work, go for an NVRAM reset to return Mac's an audio and video configuration to default settings.
To perform the NVRAM reset -> restart Mac -> press and hold down the "Command – Option – P – R" keys together for 20 seconds. The Mac will restart as normal.
We hope that we've been able to help you to fix the problem. Thank you so much for reading!