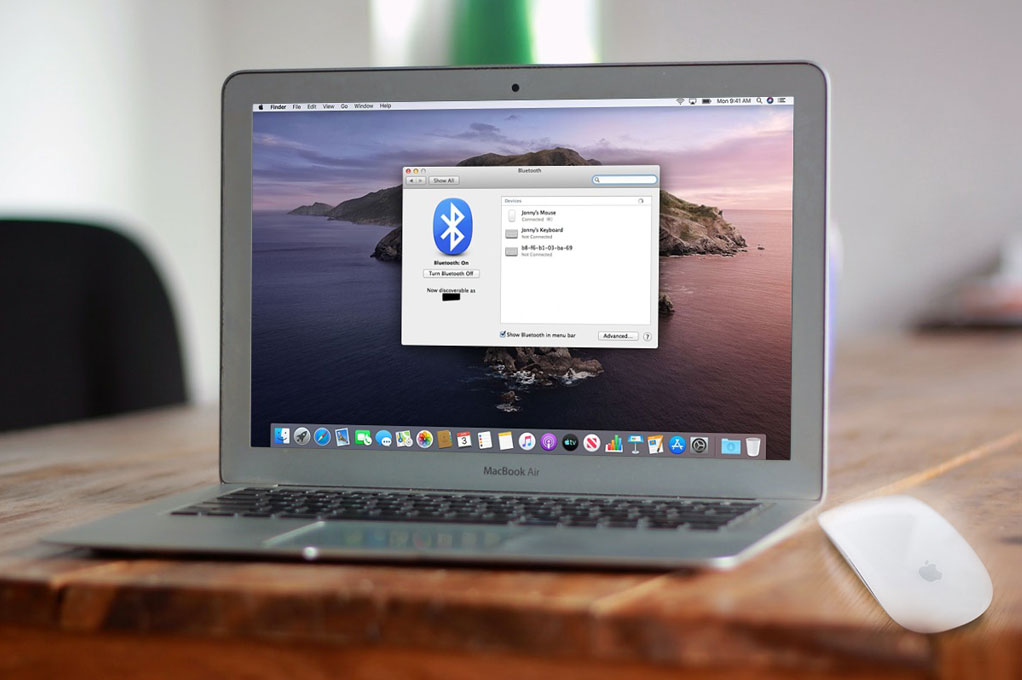 02 Jul

Apple Wireless Mouse Not Working – Here's How To Fix It

Many Mac users have reported that they are facing the Apple wireless mouse not working issue in different ways, i.e. unpredictable scrolling, irregular cursor movement, or poor connectivity. This is the source of real hassle to them. Don't worry! We're here to give you tips to fix Apple wireless mouse not working issue on your own.

Before that, the first recommendation is to always keep you software updated on the Mac. Doing so can resolve many hardware and software issues instantly.

In case the issue still occurs, you can fix it these ways.
Fix: Apple Wireless Mouse Not Working
When Apple mouse won't turn on
The most frustrating of all is when the wireless mouse doesn't turn on at all. In this case, checking for the real cause can easily resolve the issue.
Apple magic mouse comes with removable batteries. So, it's easy to readjust them to their battery compartments to check whether the wrong adjustment was the culprit. Once done, refresh your apple mouse connection on the Mac.
Also, make sure the battery compartments are clean. If there's any dirt or anything else, remove it get rid of any obstacle between the battery and the power.
You can use a cleaning solution to wipe off the metal contacts of the batteries.
In case the batteries are dead, or old, change them immediately.
Once these tips are followed you can connect your mouse again to check whether it turns on now. However, before that, charge the batteries for 15-20 minutes.
When Apple wireless mouse won't connect
Sometimes, the Apple wireless magic mouse doesn't connect with your Mac even after getting paired successfully.
The first thing to do in this case is to power off the mouse for a couple of seconds
Then turn it on again
Head to your Mac, access System Preferences > Bluetooth, and turn off and again on Bluetooth
Reconnect the mouse
Unpair and then repair it in the Mac
Make sure the mouse is not connected with some other computer
Also, check the Wi-Fi connection. Sometimes, a poor Wi-Fi connection can cause the error
Everything alright! Now, your Apple wireless mouse should connect to your Mac successfully.
Resetting Apple mouse that won't connect
In case your wireless magic mouse doesn't connect even after you've tried the tips given above or it doesn't even show up in the System Preferences window, it's time to reset the connection.
Here's how to do it:
Head to macOS menu bar > Bluetooth icon
Press and hold Shift + Option and simultaneously click the Bluetooth icon
Click Debug
Select Remove all devices
Again, click Debug and select Reset the Bluetooth
Now, pair your Apple wireless magic mouse with your Mac. It should work properly.
When Apple mouse tracking isn't working fine
What's mouse tracking? It means the accuracy and speed of the cursor of your mouse.
Sometimes, users report that their magic mouse is too slow or too fast. When this happens, you can follow these steps to fix the Apple wireless mouse not working issue.
You need to make sure the mouse sensors are perfectly clean. So, check the physical mouse and clean off any dust or dirt on it.
Now, head to your Mac, System Preferences > Mouse, and re-adjust the mouse speed manually as per your desire.
Make sure there's no third party app that's controlling your mouse settings. In case there are, you should disable the app to enjoy a better experience of your Apple magic mouse.
It should resolve the issue instantly.
When Apple mouse isn't scrolling properly
Often times, when the magic mouse scrolling is quite trippy which slows down the mouse scrolling and working. You can fix the Apple mouse scrolling issue in this way:
Head to System Preferences > Mouse
Adjust the scrolling speed of the device
Go to the Mouse preferences pane and enable Natural scrolling to reverse the scrolling direction
Another thing to do is to check the hardware. This means the physical mouse should be properly cleaned with a clean, dry wipe. This should fix the Apple wireless mouse not working issue.