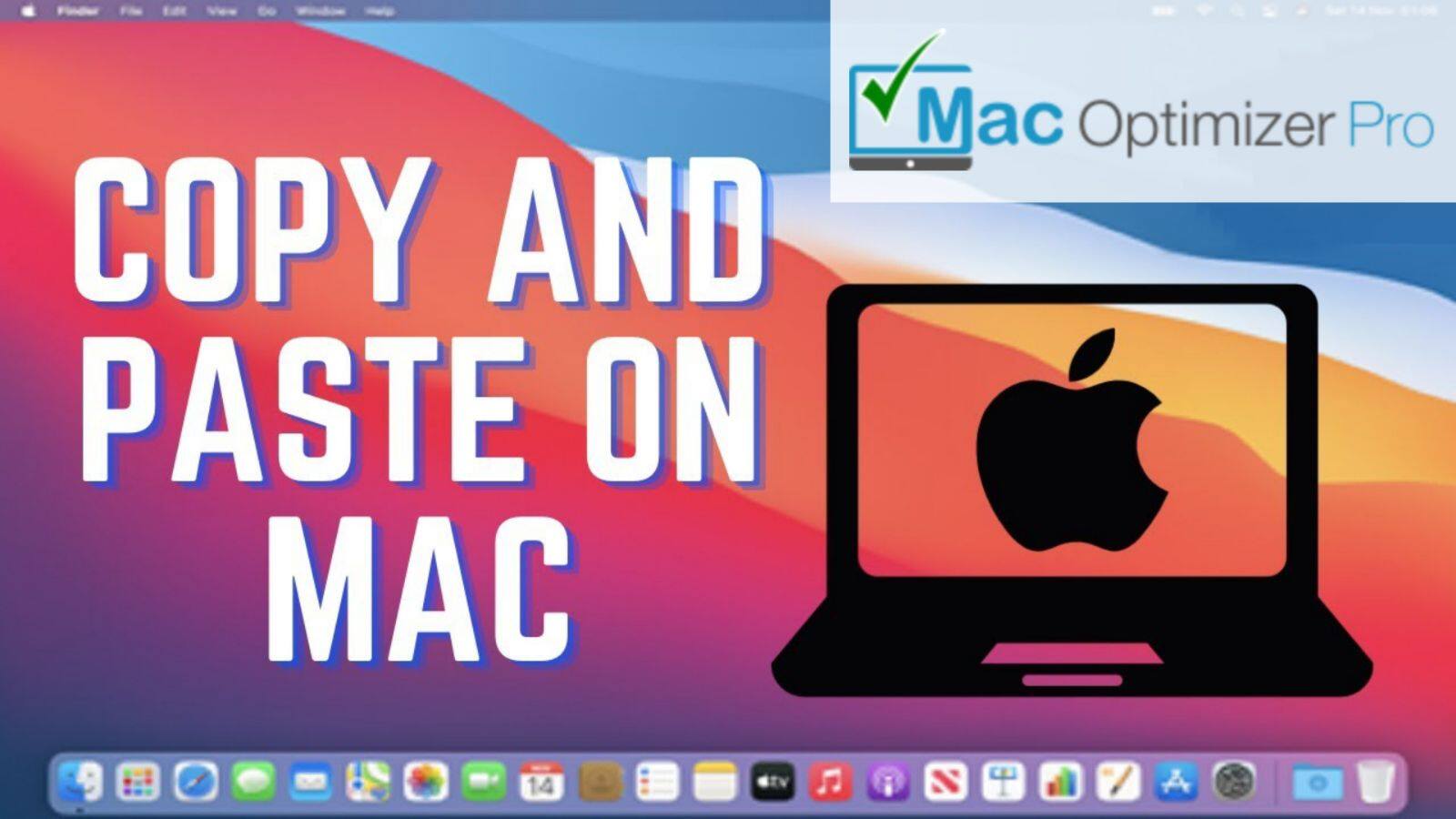 21 Dec

How to Copy and Paste on Mac?

Although doing the task of copying and pasting on a Mac is not rocket science, some users (especially newbies) may find the whole process a little cumbersome. If you are looking for some help on how to copy and paste on Mac, this write-up is what you need to check.

FYI, there are various methods one can try to copy and paste on a Mac. You may think that you need to do something extraordinary to copy and paste on a Mac, but the actuality is that the process is almost similar to that of a Windows operating system. On Mac, you need to press Command + C rather than using CTRL + C as on a Windows PC.

Let's get into the detailed version and make you aware of the different methods of copying and pasting on a Mac. Here we go:
Copy and Paste on Mac using Keyboard
The keyboard is among the most obvious features that set a Mac apart from a Windows computer. You can't find the 'Alt' key on a Mac as it is replaced with 'Command'. The place that was hijacked by the 'Windows' key on a Windows system is taken by 'Option' on a Mac. Other than that, almost all keys can be found right in their place with a little shuffling.
Now let's get back to our question about how to copy and paste on Mac. Here are the steps:
The very first thing you need to do is highlight the content you want to copy.
Press Command + C to get it copied.
Now, to paste the same on your desired location, press Command + V.
Just in case you need to Cut and Paste, then use Command + X as a shortcut to cut on a Mac.
That's it! This is how you can copy and paste on Mac with the help of a keyboard.
Copy and Paste on Mac using a Trackpad or Mouse
Sometimes you need to copy and paste things even though you can't or don't want to use a keyboard. However, are you aware of any Mac copy-and-paste shortcuts that don't involve the keyboard? No worries if you don't.
Using your mouse or trackpad and the context menus on your Mac, it's simple to copy and paste items from your clipboard. Here's how:
Select the content you need to paste somewhere else by clicking and then dragging over text with the help of your mouse or trackpad.
Once done, right-click on your mouse or trackpad and let the context menu appear on your screen.
Click Copy.
Now, go to the location where you want to paste the text.
Again right click on your mouse or trackpad to bring up the context menu.
As soon as you click the Paste option, you are done with the copying and pasting task on your Mac.
Copy and Paste on Mac using Apps Menu
If none of the above options are working for you so far, you can also try using the App Menus. Here's how:
Select the text you want to copy.
Navigate to the top of your Mac screen for allowing the top app menu to appear.
Once there, click Paste.
The top bar menu also allows you to cut and paste on your Mac. Instead of selecting copy, all you need to do is click cut. However, the method of pasting the text will remain the same.
Those who are concerned about the formatting of the text can select the 'Paste and Match' style from the menu bar on the top of the Mac screen.
That's all about how to copy and paste on Mac using the Apps menu.
Bonus! Copy and Paste Between Your Apple Devices
Many Mac users are also looking for ways how to copy and paste on Mac and iPhone. If the same is spinning your mind, walk through the steps given below:
It is not difficult to copy and paste between Apple devices if they are boasting the Continuity feature of Apple.
Before getting started, make sure your Mac and iPhone are connected to the same WiFi network and active on the same iCloud account.
This way you will be able to access the Universal Clipboard on both of your devices.
Once done with all the requirements above, copy the text on one of your devices and then paste it on the other.
Wasn't that simple?
Verdict
On a Mac, copying and pasting text is not a difficult process. To rapidly transfer your content from one device to another, keep in mind that you can also use the universal clipboard. To make things even simpler, it could still be a good idea to become familiar with Airdrop or iCloud.
If still you are facing issues while copying your content, why not try taking a screenshot? If you don't know how to take a screenshot on Mac, click here for more information.