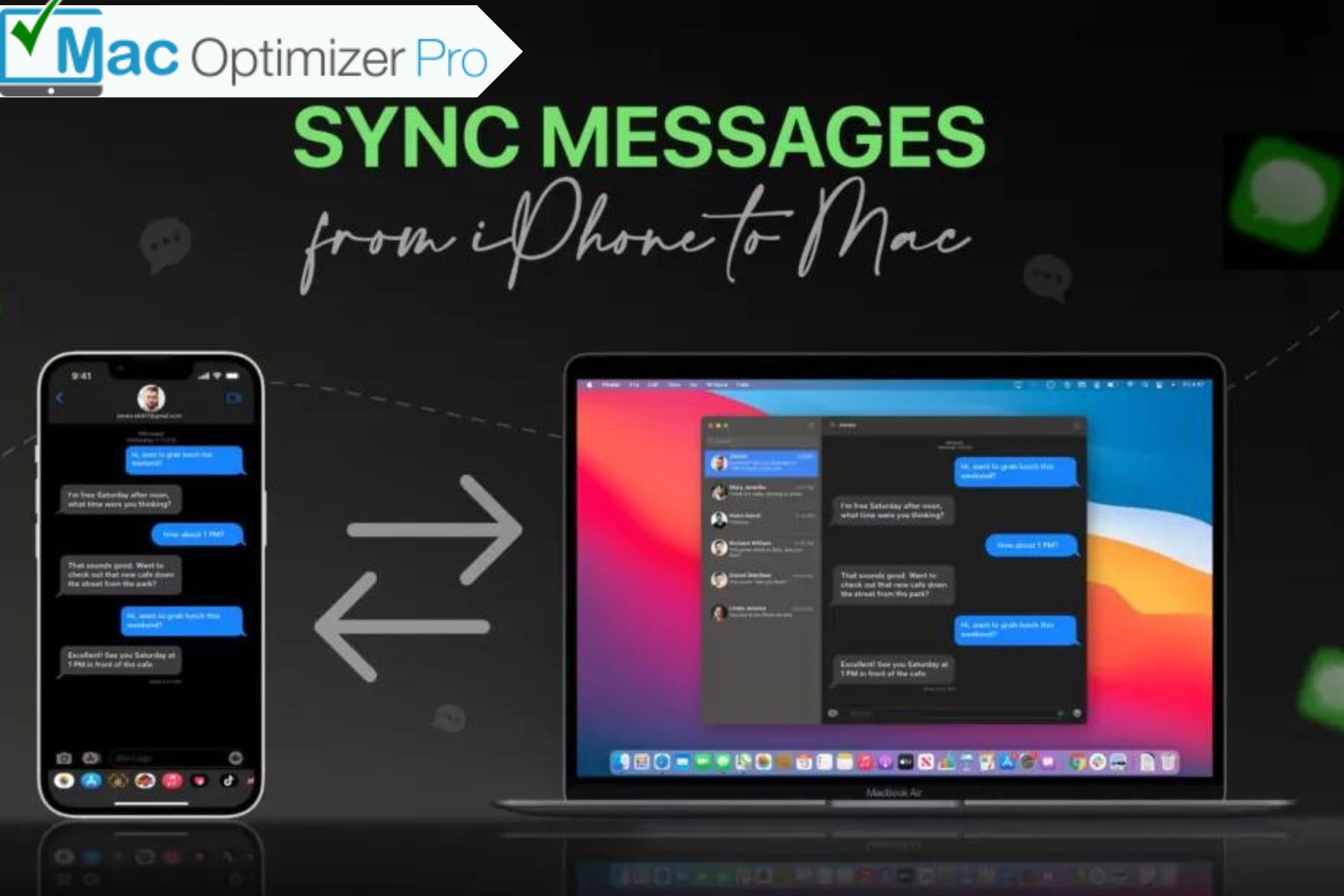 20 Mar

How to Sync iMessage to Mac

You start working, turn on your computer, and focus. While working, you try to limit communication on your iPhone, because your messages aren't synchronized to your Mac, and you find yourself constantly checking them. What a hassle! You spend your hard-earned cash on Apple products to enjoy a flawless experience. All of your apps, including iMessage, should be synced across your iPhone, iPad, and Mac. The iMessage app is an Apple messaging platform that enables users to send free messages to other Apple devices. One of the best features of iMessage is that it can easily be synced to multiple Apple devices, including Macs, making it one of the most useful features. The process of syncing iMessage to a Mac device that runs iMessage is straightforward and involves enabling iMessage on each device. This process also involves ensuring they are logged in with the same Apple ID at the same time.

Here in this blog, we are sharing a step-by-step guide to follow if you want to sync iMessage from Mac to PC.
Why Messages are not Sync Between iPhone and Mac?
If you are using a different email account on each device, it could be the cause of your messages not synchronizing between your iPhone and Mac. The syncing process won't start unless the emails are identical. Another possibility is if either device's operating system or one of its apps needs to be updated. Know how to update Apple devices in detail.
Last but not least, faults can occur in even Apple products, so there is yet another reason why your messages on your MacBook and iPhone may not be synchronizing. The good news is that the bug frequently disappears after a simple refresh and/or update of iMessage.
How to Set Up iMessage
It's crucial that you set up iMessage on all your devices before you sync iMessage to Mac. You can set up iMessage on any Apple device by following these steps:
Access your Apple device's settings by navigating there.
Your Apple ID is required.
Turn on the iMessage option by toggling the button beside it.
Under "Send and Receive" or "Receive At," enter your Apple ID and other contact information, including your e-mail address.
Also, you can enable Reading Receipts to let the sender know when you have read their message.
How to Sync iMessage to Mac
There are times when some people would not get it right when it comes to syncing their devices, such as their iPhone, iPad, or even their Mac. This is due to the fact that certain customers are still experiencing issues with iMessage not syncing. The ideal method for syncing your iMessages to Mac is as follows:
Start the Messaging app.
Choose "Preferences" from "Messages" in the top menu bar.
Choose "Accounts" from the menu.
On your Mac, click each email address you want to connect to your iMessage account.
If your Apple ID is shown as "Inactive," click on it and fill out the necessary information.
Make a list of all the phone numbers and email addresses you intend to utilize.
Note:
To free up space and improve speed, it's critical to regularly clean your Mac device. Another technique to avoid any potential iMessage problems, such as not getting texts on your Mac device, is to clean out your Mac with Mac Cleaners.
After Syncing iMessage to Mac – What can you Expect?
A message that you send or receive will show up on both your iPhone and Mac. You will also notice that the messages that previously appeared only on your Mac are now present on your iPhone after successfully completing the aforementioned procedures.
Get a Seamless Messaging Experience by Synching iMessage to Mac
Apple products are made to simplify your life. That includes the ease of effortlessly messaging your contacts on an iPad, iPhone, or Mac. Thus, sync your texts on your Apple devices right away.
Conclusion
An ideal approach to sending or receiving iMessages just using your Mac is by syncing iMessage to Mac. A discussion can also be started on your iPhone or iPad and ended on your Computer. For all Apple users, it is a fantastic messaging tool because it is cost-free and only requires an internet connection. You can also continue to get messages on your Mac if you regularly clean out your computer.