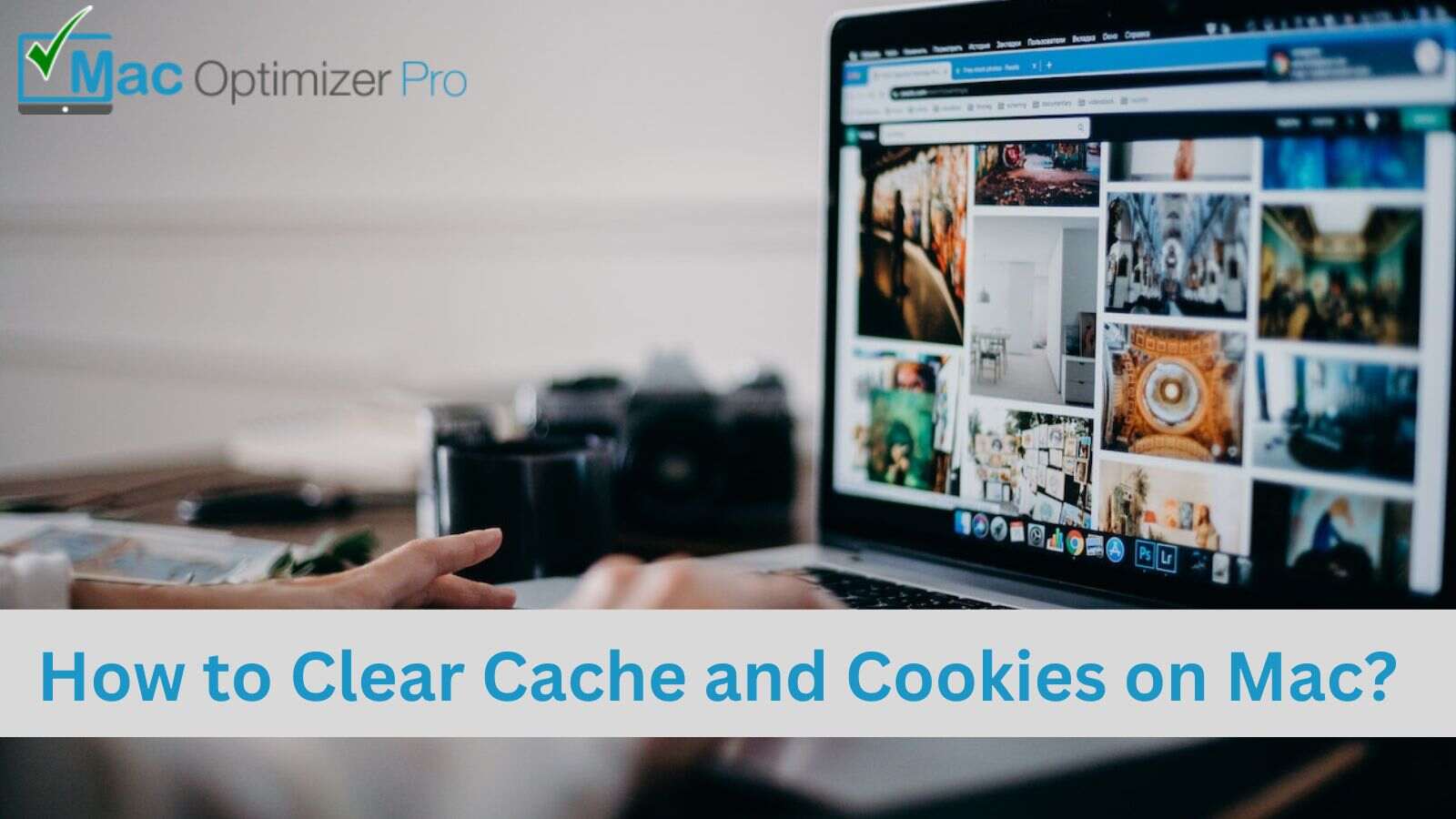 05 Jan

How to Clear Cache and Cookies on Mac?

Are you experiencing website loading issues on your Mac machine? Can't you seamlessly browse things? If any of the questions seem familiar and you are looking to get an answer for the same, then the best way is to rid your browser of cache and cookies. Here, in this write-up, we will guide you all about how to clear cache and cookies on Mac, no matter whether you are using Safari, Chrome, Firefox, or Edge. Here we go.
Here's How to Clear Cache on Mac from Safari
Launch Safari on your system by clicking on it.
Navigate to the top-left of your Mac's screen and select the menu bar.
A list of a few tabs will reveal.
From there, click 'History' and then 'Clear History' at the bottom.
Note: If you find some variation in options as per your browser's version, you can also select Safari > Clear History.
You then need to choose the timeframe from the drop-down menu to confirm the time from when you want to delete cache and cookies from Safari. Right from 'the last hour' to 'all history', you can choose the timeframe of your choice as per your needs.
Now, again you are advised to click 'Clear History'.
That's it! The above process will clear your Safari's cache and cookies and probably give you a fast browsing experience.
If still things are not bringing you success and your web browser is becoming a fuss for you, better to uninstall and install your browser again. If you are not aware of the process to make things happen, here's how to uninstall Safari on Mac.
Users who are fans of Chrome instead of Safari and looking to clear cache and cookies on Mac need to check the next section in the write-up.
Clear Cache and Cookies on Mac from Chrome
Here's how you can wipe off the cache and cookies junk from your Mac if you are a Chrome user:
Launch Chrome on your Mac machine and click the menu bar in the top-left corner.
Various options will then reveal on your Mac's screen.
Choose 'Clear Browsing Data' from the list.
You will then be asked to pick a time range.
If you want to delete the cache of all time then select 'All time' and you're good to go.
Chrome also gives you the option to select the type of data you want to remove logs for. For instance, download history, browsing history, cookies and other site data, cached images and files, etc.
So, select the checkboxes as per your needs and then click Clear Data.
Completion of the above process will bring you success when it comes to deleting cache and cookies on Mac from the Chrome web browser.
That's not all! We also have a section for users making use of the Firefox web browser on their Macs.
How to Clear Cache and Cookies on Mac from Firefox
Firefox by Mozilla allows you to get rid of the junk of cache and cookies in a matter of seconds. All you need to do is:
Head towards the top-left of your Mac's screen after launching Firefox on it.
Find and select the 'Clear Recent History' option.
Time range will be asked to select.
You can choose between various options like Last Hour, Last Two Hours, Last Four Hours, Today, and Everything.
Once done with your selection, click Ok.
Cache and cookies stored on your Firefox browser will get deleted after the execution of the above process.
Clear Cache and Cookies on Mac from Edge
Edge is another preferred web browser used by many Mac users. If you are an Edge user and getting a shaky browsing experience, here's what you need to do:
In the upper-right corner of your browser, click the three dots.
Choose Settings and it will reveal a list of options.
From there, click 'Choose What to Clear' under the 'Clear Browsing Data'
As done in the case of other browsers, you now need to select the data you want to delete.
Confirm your selection and remove it by clicking Clear.
That's how you can clear cache and cookies on Mac from the Edge web browser.
If nothing has brought you success so far and you are still unable to use the internet without lag on any of your browsers in a hassle-free manner, there is a chance that your Mac needs some updates. If so, here's how to update Mac OS.
Wrapping Up
Cache and cookies (gorging your browser over time) is something you need to delete from your Mac periodically to make your browsing experience smooth. We hope that the guide above on how to clear cache and cookies on Mac will help you get success with the process. If still things are not favoring you, it is better to either get in touch with our technical experts or install a Mac cleaner on your machine.