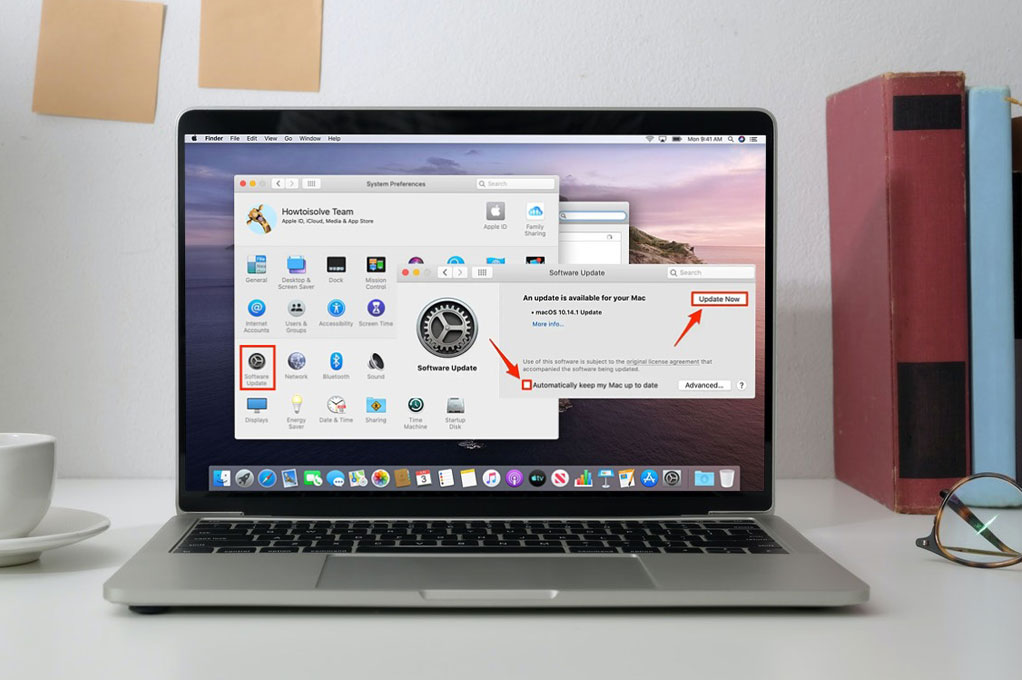 06 Jul

How to Update Mac OS – 2 Manual Ways

Macs are great convenience for users, all thanks to features like app and desktop shortcuts, split screen view, and backlit keyboard. One of the most endearing of them all is to turn off the feature of automatic software update, especially when you're playing a good movie or doing an important task. However, if you do that, many apps will stay outdated which means buggy and unresponsive apps. All this just leads to a slow Mac.

Who wants that?

Since you always want your Mac to be updated, an important step is to keep the software updated. Thankfully, you can manually update your Mac on your own. In this way, you can have benefits from the latest version of your Mac.

In this tutorial, we will help you access the right screen to easily update your Mac.
How to update Mac OS
In the manual process, you need to check for the latest update and install it if it's available. It's a simple process that takes only a few steps which are as follows:
On the home screen, click on Apple icon residing in the upper right corner
Click App Store
Navigate to the sidebar and click Updates
There will be many possible notifications here such as a list of recent updates, an option to update your Mac, or the information that there are no updates required.
One more way to check for an update is as follows: on the home screen, head to the toolbar at top and click the Apple icon > About this Mac. Now, go to the Overview section and select Software Update… This will start automatically checking if there are any updates available for your Mac. If there are, then select Update Now to begin the process. From the same screen, you can also enable again the automatic update option.
Things to Consider Before Starting the Update
As we always recommend, the smart step is to back up your Mac before running the update process. This is the way to make sure that you don't lose any important material from your Mac.
The update process takes many minutes to complete because there are so many apps and processes that need to be updated during the process. So, ensure first that your Mac is fully charged or near the charging slot.
Always remember that postponing a software update over and over can eventually result in restarting of your computer all of a sudden. So, try enabling the automatic update option or doing a manual update as soon as you can.