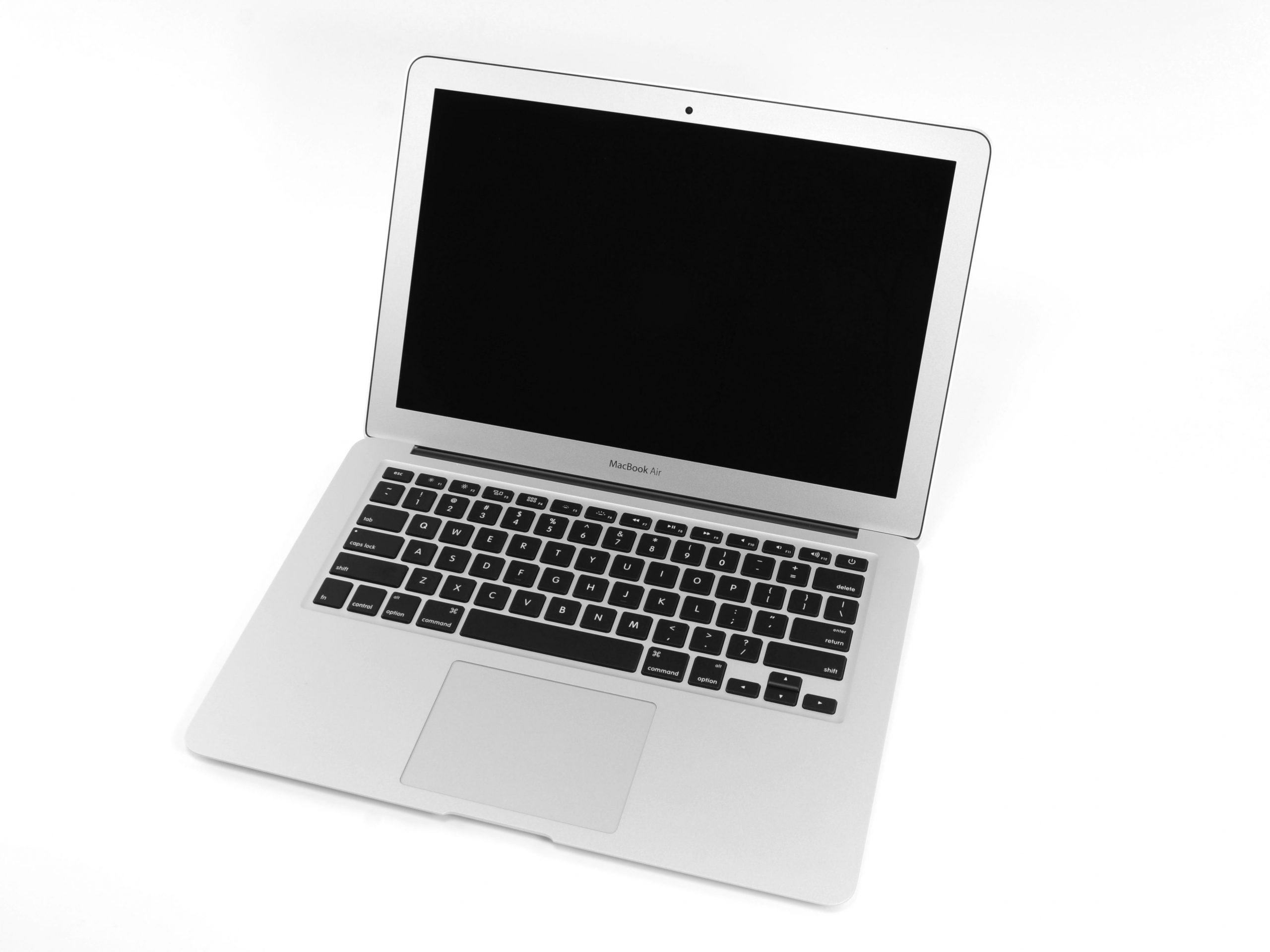 29 Jun

Why is My Macbook Air Screen Black?

Why is my MacBook Air screen black? This is a common question asked by many MacBook Pro owners. There may be a case when you wake your MacBook Pro from sleep mode but you notice it is not responding. Your MacBook Pro may have booted on the black screen or it may suddenly turn black while you were using it.
How to fix the issue when my MacBook Air Screen is Black?
Check if your Mac is on
Again start your Mac
Look closely at the display screen
Reset PRAM/NVRAM
Reset SMC
Repair your startup disk with the help of Disk Utility
You have to then install macOS again
Finally, restore your Mac from a Time Machine backup
Now let's explore all these methods one-by -by one
Method 1: Check the Power of Your Mac
When my Mac air screen is black the first thing to check is the power supply. Whether you are using MacBook Air or MacBook Pro, you should charge them and then switch it on with the help of a power button and check if it is booting normally.
Method 2: Restart Your Mac
Cross-check the power supply. If there is still a black screen, there may be a dead issue. Don't worry, there may be a few temporary issues on your Mac. Restart it and try again.
Go for force restarting. For this, press hold the power button. Next press the Control-Command key and then press the Power button.
Method 3: Check Your Display Screen
There are chances that you may have turned your screen brightness to dark unknowingly. The next step should be to change the brightness of your Mac.
Check the brightness keys that are present on your Mac keyboard. You can adjust the screen brightness with them. But if you are a MacBook Pro owner, take the help of the Touch Bar on the keyboard for changing the brightness.
Method 4: Reset NVRAM/PRAM
NVRAM means nonvolatile random-access memory. This is a small amount of memory that helps in saving settings and accessing them easily. PRAM (Parameter RAM) does the same thing as NVRAM.
NVRAM/PRAM stores sound volume, display resolution, startup disk selection, time zone, and recent kernel panic information settings. As you are facing the issue of a black Mac screen, you can reset NVRAM/PRAM to solve the problem.
Follow the below-mentioned steps to reset NVRAM and PRAM:
Firstly, close your Mac
Press the Power button or key.
Next hold the Option, Command P, and R keys.
After 20 seconds release.
 Let's explore:
After some time you have to release these keys.  Following are the situations:
When you hear the Mac startup sound, release the four keys.
Check for Apple T2 Security Chip. Next release the aforementioned keys. But you have to release them when you see the Apple logo.
If you feel your Mac is booting normally, click on the desktop's Apple Menu and visit System preferences. There you need to adjust the screen brightness.
Finally, your Mac will not show a black screen but if it still does, you may need to reset SMC.
Method 5: Reset SMC
System management controllers also known by the name SMC should have to reset in this method. This will solve your issue regarding battery, fans, power, and others.
If you are using a Mac follow the below-mentioned steps for resetting SMC:
Ensure your Mac is shut down completely.
Press and hold the Power button. You have to hold it for 10 seconds. Look for more than 10 seconds then finally press the power button. This will turn on your Mac.
Method 6: Use Disk Utility to Repair Your Startup Disk
Don't think about why my MacBook air screen is black and get frustrated. We are here to help and resolve this issue in this guide. Take the help of Disk Utility for repairing your startup disk. This will be done with the help of macOS Recovery.
Ensure your Mac is shut down.
Press the Power button while you press and hold the Command and R keys.
Release the keys once you see the Apple logo
Type Mac password if any
When you see the macOS Utilities interface click Disk Utility. Open Disk Utility.
Choose the startup disk and tap on First Aid.
Next, you have to click Run for it to start checking and repairing.
Once done, tap on "Done". Then shut the small interface.
Finally, when all the aforementioned steps are followed, close your Mac and reboot it. We hope Mac will work normally but if it still keeps going black, reinstall macOS.
Method 7: Reinstall macOS
It is important for you to use macOS because this is what I did when my MacBook air screen black.
Remember reinstalling macOS with the help of macOS Recovery when you are facing the MacBook black screen issue. But make sure your network connection is enabled and works normally.
Follow the above-mentioned steps to access the macOS Utility Interface.
Choose Reinstall macOS and tap 'Continue'.
and you are done.
Thankfully we are done with all the methods that can be used to wake up your Mac screen.
One of the above-mentioned methods helped me know why is my MacBook air screen black and managed to solve the death issue. This is the reason why I'm sharing different ways to turn on your Mac.