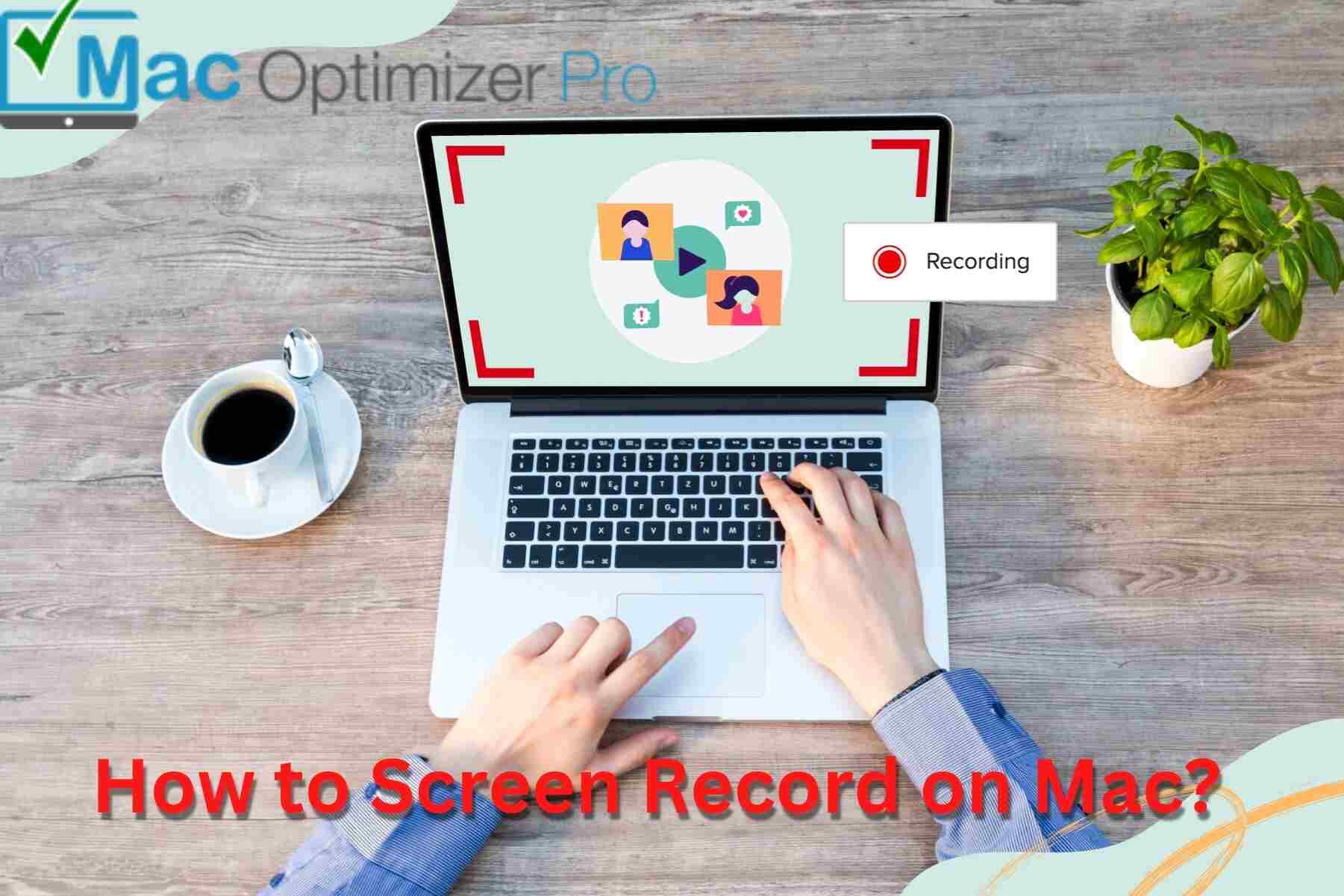 31 Dec

How to Screen Record on Mac?

There is a thought that a picture is worth a thousand words. If that is the case then a video is worth a million. If you are looking to show someone about the working of a task, recording and sharing screen is a great option for making them crystal-clear about the process, eliminating all the confusion. It has been found that many Mac users are unable to screen record on their devices. If you are also finding yourself in the same line, this blog is what you need to check. Here we have given all the ways how to screen record on Mac in a quick and hassle-free manner. Let's get started!
Screen Record on Mac – Complete Guide
No matter what version of Mac you are using, you can record the screen on your device, either with the help of a built-in screen recorder or using a third-party application – the choice is all yours! Here is a list of various pre-installed and free apps that can allow you to record screen on your Apple machine.
Pre-installed Apps
Screen Record on Mac using macOS Mojave Hotkeys
Users who own macOS Mojave can easily start the process of screen recording. There is a set of hotkeys available on the machine that can make things happen. All you need to do is:
Press Shift+CMD+5
This will reveal a dotted-line border on your Mac screen.
Thereafter, you need to select from the two options of screen recording – 'Record Selection' and 'Record Entire Screen'.
The moment you make your selection, you will find that the 'Capture' button will now read 'Record', allowing you to begin screen recording on your Mac.
Press the Stop button when you are done with screen recording on Mac.
The recording you have made will automatically save on your desktop. So, check there!
You can also make alterations to your recording as per your needs and share it with the concerned person.
Wasn't that simple?
How to Record Screen on Mac using QuickTime
Another pre-installed app that can make the process of recording screen on Mac a cakewalk for you is QuickTime. Usually, it is considered by Apple users for watching movies and get entertained. However, the app also features a screen recording option. Here's how you can operate it:
Launch QuickTime and select the New Screen Recording option under the File tab.
A pop-up will appear on your Mac screen as soon as you complete the above step.
This will be showing a red button with a drop-down icon on right – press it to start the recording screen.
Two options will come into view asking you to select either the entire screen for recording or a particular part of the screen.
Those who want to record a definite part of their screen are advised to drag their mouse cursor and create a rectangle over the area that needs to be recorded.
Once done, click the Stop button resting in the menu and you're done.
Your Mac's video recorder will then play the recording for you.
For getting it saved, navigate to File>Save.
You can save the recording in various formats.
Just in case you don't want to be part of this lengthy process of screen recording and capturing a simple screenshot can solve your purpose, then here's how to take a screenshot on Mac.
Free App
How to Screen Record on Mac using VLC
VLC is a free media player allowing users to play CDs, VCDs, DVDs, and various streaming protocols. Most people are not aware of its screen recording ability, even after having the app on their MACs.
If you are also not aware of the process of recording screen on your Mac using VLC, here's how to trigger things:
For those who are not having VLC on their systems, download and install the latest version.
Launch it and click on the Media option in the top-left.
A drop-down list will come into view. From that, select Convert/Save.
This will reveal a new dialog box on your screen.
Now, click the Capture Device tab and select Desktop from the list that appeared.
You will then be asked to set the frame rate.
If you are a non-techie and not sure of the applicable rate to be selected, consider making your selection between 10-15 FPS.
Note: If you find that the speed of your screen recording is going at an extremely fast pace, you can set it between 40-45 FPS.
Are you done with setting the frame rate? Yes?
Now select Convert/Save and you will be redirected to the next window.
From here, select Browse and choose the destination where you want your recording to get saved.
You can select a folder or drive as per your choice and give it a name.
Press Start and VLC will start the process of recording screen on your Mac.
You can anytime stop/pause the recording as per your needs.
That's how VLC can help you record screen on your Mac with ease.
Many users also want to record audio along with the screen on their Macs. If you also want the same, check how to record audio on Mac.
Verdict
The ability to record screen on a Mac can come in handy when you're trying to finish a project with the help of an expert, or just want to demonstrate how something works on your end. Unfortunately, our systems do not have a screen recording button that we can press and capture quickly when we need something more than a screenshot. However, Mac users have a vast selection of options for recording what is happening on their screens. We tried to give all the information about how to screen record on Mac in the above sections. We hope that you will find it useful and be able to record your Mac's screen effortlessly.