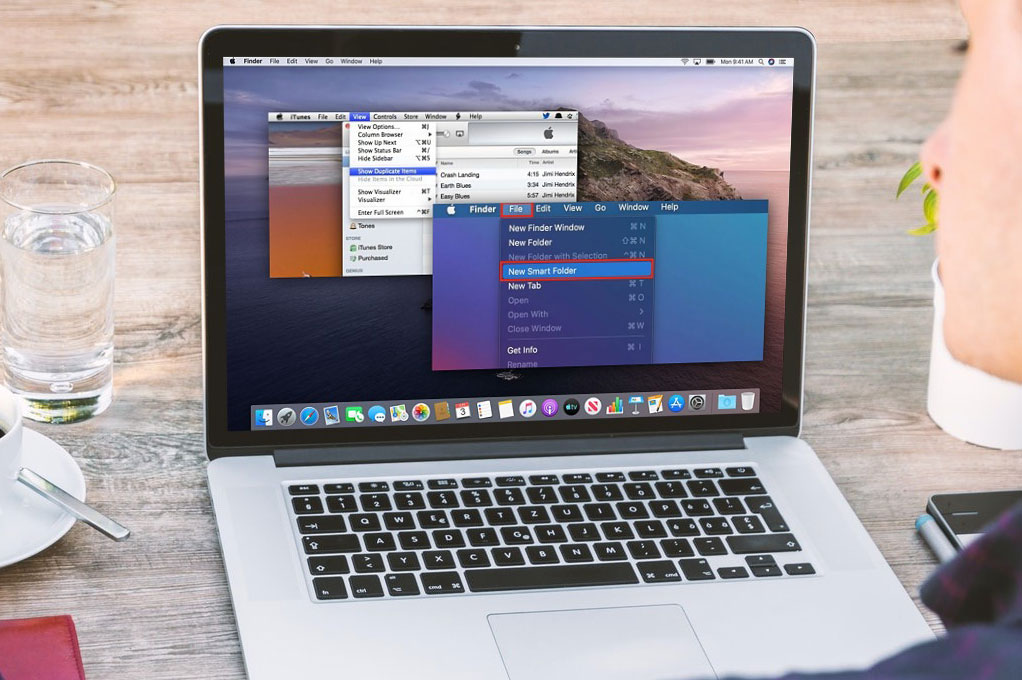 01 Jul

How To Delete Duplicate Photos On Mac

In case you're among those who tend to take dozens of photos at a time, your Mac must be filled with thousands of the same photos by now. These photos contain a lot of duplicates in them. Besides, when you edit a photo, it creates a duplicate photo of the same file. These all files together occupy a lot of space on your Mac's hard drive for no reason. It can result in Mac hang and unresponsive apps.

It's better to get rid of them to have a cleaner and lighter Mac

In this post, we'll help you learn how to delete duplicate photos on Mac

You can do this manually or by using a Mac duplicate cleaner app. The choice is yours. However, doing manually can take some time and effort on your part. Here are the manual ways in which you can delete duplicates on Mac.
Manually Removing Duplicate Photos In Mac
Remove copies in the default Photos app
Your Mac's default image app, called Photos can easily identify copies of the same pictures when you import these to the app. Since it cannot do so for the entire library, you'll have to do that yourself.
For this, sort your photos by date. It will narrow down your efforts to locate similar pictures taken at the same time. You can then delete duplicates. Here's how:
Access the Photos app
Select File > New Smart Album
Rearrange the filter as per 'date'
Select Smart Album Name again
Locate and select duplicate images
Right-click any one of them, select Delete
Again, click Delete
Also, click Recently Deleted > Delete All to make sure these photos won't reappear within 30 days.
Find And Clean Up Duplicates In Finder
Copied photos take time to gather. These not only remain in the Pictures folder. You'll also see them spread across different folders, including Desktop, Downloads, and Documents.
You can access each of these and find duplicate photos in them to delete them. Here's how you can do it:
Use Spotlight to open Finder
Select File > New Smart Folder
Go to This Mac and hit the + icon in the top right corner
When the drop-down menu appears, select Kind
In the next one, click Images
When the images appear, sort them as per "Name"
Find and clear duplicate files
Right-click on these and select Move to Trash
Clear up the Trash icon to make sure the duplicates are deleted from there as well
Delete duplicates with Mac Optimizer Pro
You can also use a third-party app such as Mac Optimizer Pro to get rid of all the duplicate photos and unused files from your Mac with just a couple of clicks.