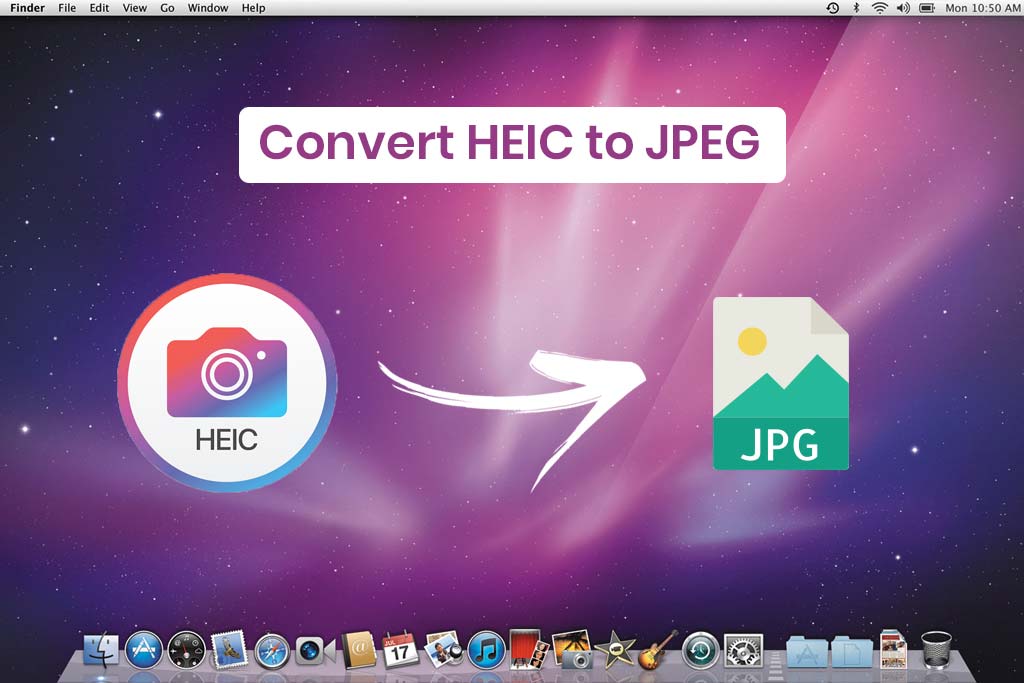 30 Jun

How to Convert HEIC Images to JPG on a Mac

Converting HEIC Images to JPG on Mac is very easy. You just need to know the right way.

The HEIC format was brought into the picture with the software updates of iOS and macOS High Sierra. The problem is that many websites and apps don't support the HEIC format. Since JPG image format is highly common, it's wise to convert your HEIC files into JPG files format.

If you think you need a third party tool to covert the format, no, you don't. Your Mac already has built in software called Preview to help you do this task. It takes only a few steps to perform this task on Preview.

Let's dive in to know the steps.
How to convert HEIC to JPG on Mac
You can open Preview by searching the app through Spotlight. (Note: Access Spotlight by using Command + Space)
Search for the HEIC file that you want to convert and select it
Click Open
It will open in Preview. When it does, you need to head to the top of the screen where the toolbar resides and select File
Click Export when the dropdown menu appears
You will see a popup menu where the file's information is shown. Here, you need to click Format (the arrows next to your file's information)
When the dropdown menu shows up, click JPEG
If you want to change the converted file, you can do so by going to the textbox option. Here, you can change the location from default in the "Where" option to tell the app where it should store your file
Make sure you click "JPEG" before finalizing these steps
Click Save to confirm the convert of your file
It will save your image as a JPG file on your desired location. This is how you can save other files as well by converting HEIC Images to JPG on a Mac.