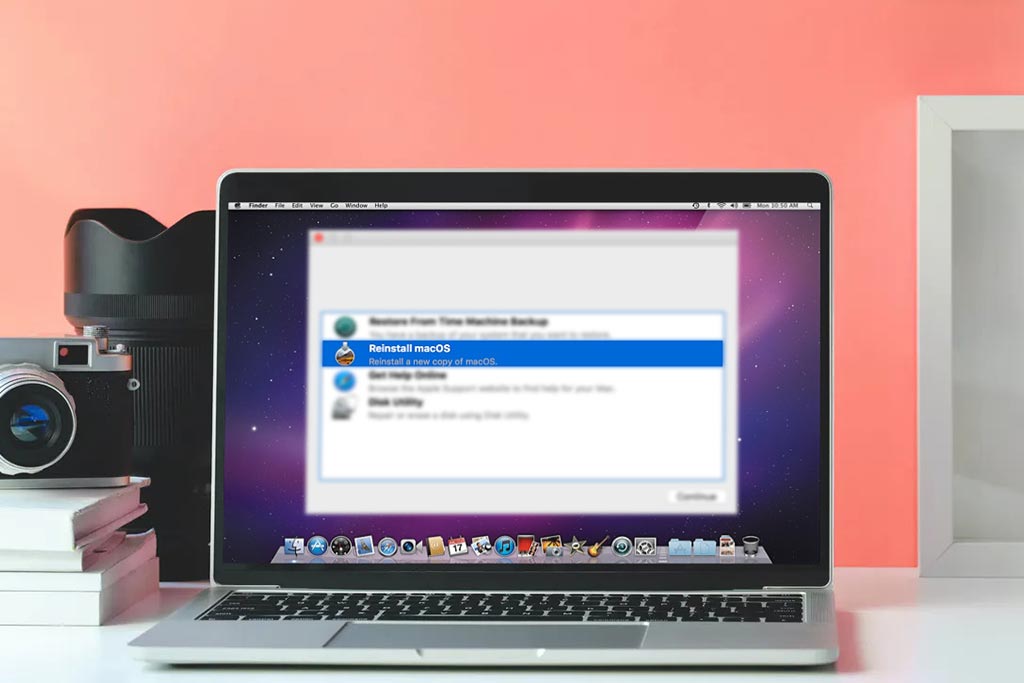 11 Mar

How to Reinstall Mac OS via Recovery Mode

Planning to reinstall your macOS? We understand; it could be due to any reason. Maybe youโ€™re thinking of selling your Mac and want to erase your data before that or maybe you want to fix your problematic Mac. Anything could be the reason but the important thing is that you need to know how to reinstall mac OS the right way.

In this post, we will help you learn how to reinstall your Mac with the latest version and an older version that your Mac was shipped with. Both will be done using the Recovery Mode.
Prerequisite to Reinstalling Mac over the Internet
Thatโ€™s a no brainer but make sure you use a fast internet connection for the purpose
Although there should not be any security problem on your home and private network but if youโ€™re using a proxy network, make sure you enable WPA or WEP protocol to keep your data secure
Keep your important files and folders in a backup drive or iCloud in case anything goes wrong.
How to Reinstall MacOS with Recovery Mode
With Mac, Recovery Mode has always been a matter of a few clicks. All you need to do is simply long press the Command + R keys until the Mac starts to load. With the new M1 Macs launched in the 2020 end, Apple has changed the Recovery Mode access process. On these computers, you need to long press the power button until the time the startup options screen shows up. There, click Options > Continue.
Note: The Command + R option reinstalls the latest macOS version. If you want to reinstall an older macOS version, use Shift + Option/Alt + Command Rย (on Sierra 10.12.4 or later) that reinstalls the original macOS version that your Mac was shipped with. If that version is now suspended, then this option to open the Recovery Mode will reinstall the version closest to your macOS original version.
So, letโ€™s find out how you can use the Recovery Mode to reinstall your macOS latest version:
Once in the Recovery Mode (follow the steps given in the previous paragraph), you need to choose whether you want to erase your disk while reinstalling Mac. If yes, click Disk Utility from the list
Click Continue
Go to View > Show All Drives and click the volume you want to delete (In case youโ€™re using macOS Catalina, erase the Macintosh HD-Data (or Home-Data) first and then Macintosh HD (or Home)
For the next step again, the options vary according to the macOS version youโ€™re using. On older Macs before High Sierra, select Mac OS Extended (Journaled) for the format and the GUID Partition Table for the Scheme. On the later ones, choose APFS for better and faster formatting
Click Erase (it will take some time to delete the disk)
Press Command + Q (Or you can click Disk Utility > Quit Disk Utility instead)
Select Reinstall macOS
Click Continue
If required, provide your Apple ID and wait for the reinstallation process to complete
On the setup wizard that opens after the reinstallation is complete, fill in your details if youโ€™re going keep this Mac with you. If youโ€™re planning to sell it, then leave this screen
The Bottom Line
These steps help you reinstall your macOS via the Recovery Mode. You can also use an installer from an external drive to do the same. Follow the steps carefully and always keep your important data backed up before doing anything big on your Mac.