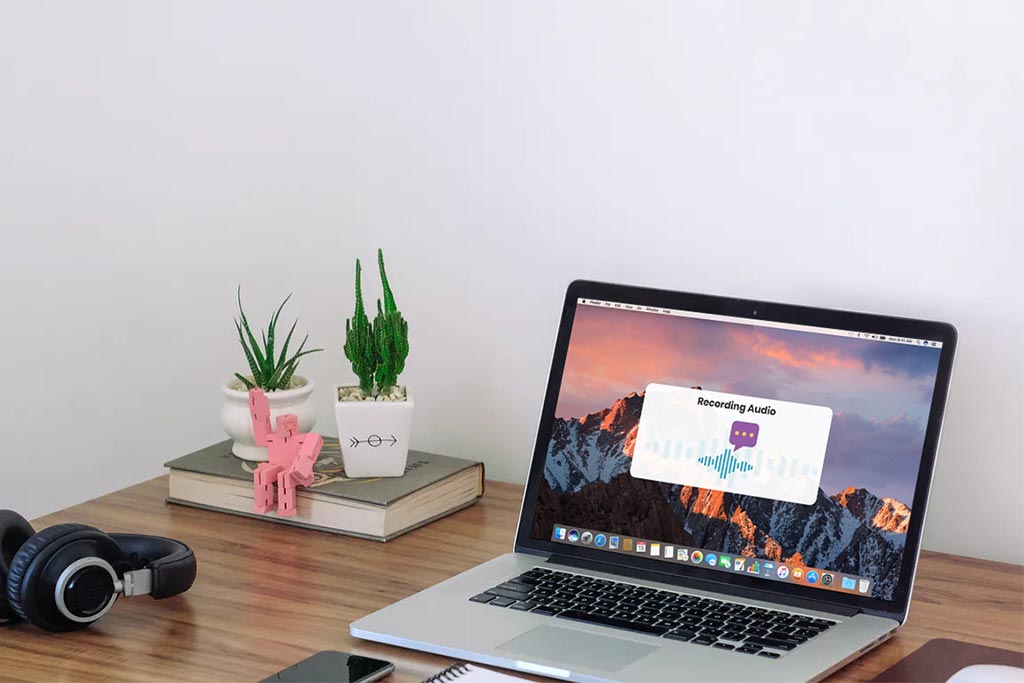 10 Feb

How to Record Audio on Mac with Two Mac In-Built Features

Original audios have their charm and importance. So, when it comes to recording one, you must be real quick and fully-prepared. Thankfully, your Mac lets you record audio on it very easily. It has user-friendly, basic audio recording apps and an in-built microphone for that purpose which might not be very great with audio quality but serves the purpose quite well.

So, if you want to record a basic audio without any high-end editing needs, you can use the in-built apps and microphone to do that. Be mindful that if youโ€™re using a third-party monitor, you will need to add an external microphone to record audio on your Mac. However, if you have an Apple brand monitor, then the microphone is preinstalled.

The most popular Mac app to be used for audio recording is the QuickTime Player by Apple. Apart from it, thereโ€™s the in-built Voice Memos app which also does the same task. You can Launchpad or Finder to access either of the app. If you donโ€™t find them there, install the apps from the App Store for free.

Since both these in-built apps come with basic features, you might need to use a third-party app if you want something advanced.

Now, letโ€™s learn how you can use the in-built apps to record audio on your Mac. Both the ways are easy to do. So, you can choose any of them.
Record Audio on Mac using QuickTime
Thereโ€™s reason why QuickTime is the most used in-built audio recorder on Mac. The features are simple to understand. Besides, you can easily find the destination where you will save and share your file.
Launch QuickTime Player
Navigate to File > New Audio Recording
Click the button with a grey circle (having a red circle inside it). It will start the recording
To stop the recording, click the dark gray square-like button
Hit File > Save
Select the location where you want your recording to save
If you want to share these files, you can do it in the QuickTime app.
Record Audio on Mac using Voice Memos
Launch Voice Memos
Click the button that looks like a red circle. It will start the recording
To stop it, click the two red vertical lines
Hit the โ€œNew Recordingโ€ button to finish the recording
Give it a name
You can access these files in the Voice Memos app. If you want to edit the app, click the Edit button in the right side. If you want to share these files, click the Share button and choose the destination.